OPEN FOR ALL
Whoever you are and whatever physical level you are at – JUSA welcomes you as a member. We adapt our practices to fit all levels of experience.
VALUABLE MEMBERSHIP
For only 275 SEK per semester you get to participate in all of our sports. As well as all of our social events and internal tournaments. Pay your membership in Student Service at Students' House (Rio).
AVAILABILITY
We hold 35+ hours of practices every week, open for all students and alumi. To keep a moderate participanion level we count with a booking site for our members to sign themselves up before every practice.
OUR SPORTS
Find the sports you are interested in and make sure you get the latest updates by joining the individual Facebook groups.
FUTSAL
Futsal, or indoor football, is a very popular sport among our members. It is played mixed and allows for players with all skill levels to participate, learn, and have fun, all at the same time.
For those players that are interested in playing at a higher level, we have the JUSA Futsal team. Want to be part of the team? Ask our coaches.
FLOORBALL
Floorball, or (innebandy) is a sport that our members seem to very much enjoy. With a spectrum of players with all skill levels, this fast moving sport will put your coordination skills to the test. Wether you a are a total begginer or a seasoned player, JUSA welcomes you to our practices so you can enjoy it as much as we do.
Our associtaiton also has a competitive floorball team that competes against other universities. We are proud to say that our team has been dominating the student national league for the past two years.
GO JAGUARS!
If you think you have what it takes to be part ouf our team, ask our coaches and they will tell you more about it.
SWIMMING
Swimming is another of our very popular sports. It is practiced in Stadsgårdsbadet in Råsllät and allows our members to swim with no extra cost. This sport gives you the opportunity to get some exercise with very low impact, develop your swimming skills, and it is great for rehabilitating old injuries.
Note: For safety reasons, to attend our swimming practices you must have basic swimming skills.
BASKETBALL
Basketball is another popular sport among our members. It is played mixed and can suit members with all skill levels. We are currently working on encouraging more female players to join. In JUSA we are all about diversity, so don't be shy, come and play basketball.
For those players with a higher level of experience, we encourage you to ask our coaches about our basketball team.
ULTIMATE FRISBEE
Ultimate Frisbee is a fast moving sport that will put both your cordination and stamina to the test. This sport is also played in a mixed fashion and welcomes players with all skill levels. Having fun and getting some exercise doesn't get more fun than this.
HANDBALL
Handball is a highly tactical sport that requires agility and hand eye coordination. If you would like to develop such skills, this is the sport for you. Handball is also played mixed and allows for everyone to join. Our coaches will take good care of you and make sure you have an amazing experience.
BADMINTON
Badminton is by far, one of our most popular sports among our members. With fully-booked practices every week, this sport is a favorite among our repertoire. Either a complete begginer or a seasones player, JUSA welcomes you to our practices, so too can enjoy and have fun playing badminton.
For higher level players we also have a badminton team, ask our coaches about it and they will tell more.
RUNNING
For those who love running, but hate doing it alone, JUSA has you covered. We have a running group that is guided by a coach that goes for runs around the city. This gives our membersthe opportunity to go for a run, joined by other enthusiasts, making the experience a lot more fun.
VOLLEYBALL
Volleyball is another highly renowned sport in our association. If you have never touched a volleyball before or if you are a seasoned player, you are welcome to come to our practices and have loads of fun. This sport is great for those who want to learn team work as well as improve their hand-eye coordination. Our coaches will help you improve and have fun, all at the same time.
For experienced players who would like to join our competitive team, feel free to ask our coaches, and they will tell you all about it.
SPORT NOT LISTED?
Please contact JUSA and we will see what we can do.
JUSA MEMBERSHIP
For 275:- per semester you get:
Access to all the spots in JUSA for the entire semester. You will also get a discount in all JUSA events and internal tournaments. For other sports such as Hokey and Swiming a small extra fee may apply.
Where do I pay?
– Student Service, bottom floor at the Students' House (Rio).
– Swish to 123 275 95 61.
Write your personal number from your JU-card.
– At our booking site with PayPal
JUSA + Nordic Wellness Deal
For only 1050 SEK you get the JUSA membership + GYM membership at Nordic Wellness for an entire semester!
Sign up and pay the fee at the Student Service (Rio). Deadline for this deal is September 11th! Hurry up!
Bookings
Before every practice you must book yourself at schedule.jusport.se
There is a limited number of spots on each practice and you can book yourself up to 5 days in advance. Also if you have booked yourself and later decide not to come to the practice, you must remember to unbook yourself, latest 2 hours before the prectice. There is also a minimum number of participants that must attend fot the practice to take place. Please remember to check in advance if a practice has been canceled. We recomend that you join our individual facebook groups for each sport. Coaches will keep you posted via these groups. JUSA strives to notify members of a cancelled practice with a minimum of 2 hours before the practice.
Sports
Members per semester
volunteers
JUSA BOARD
Meet our board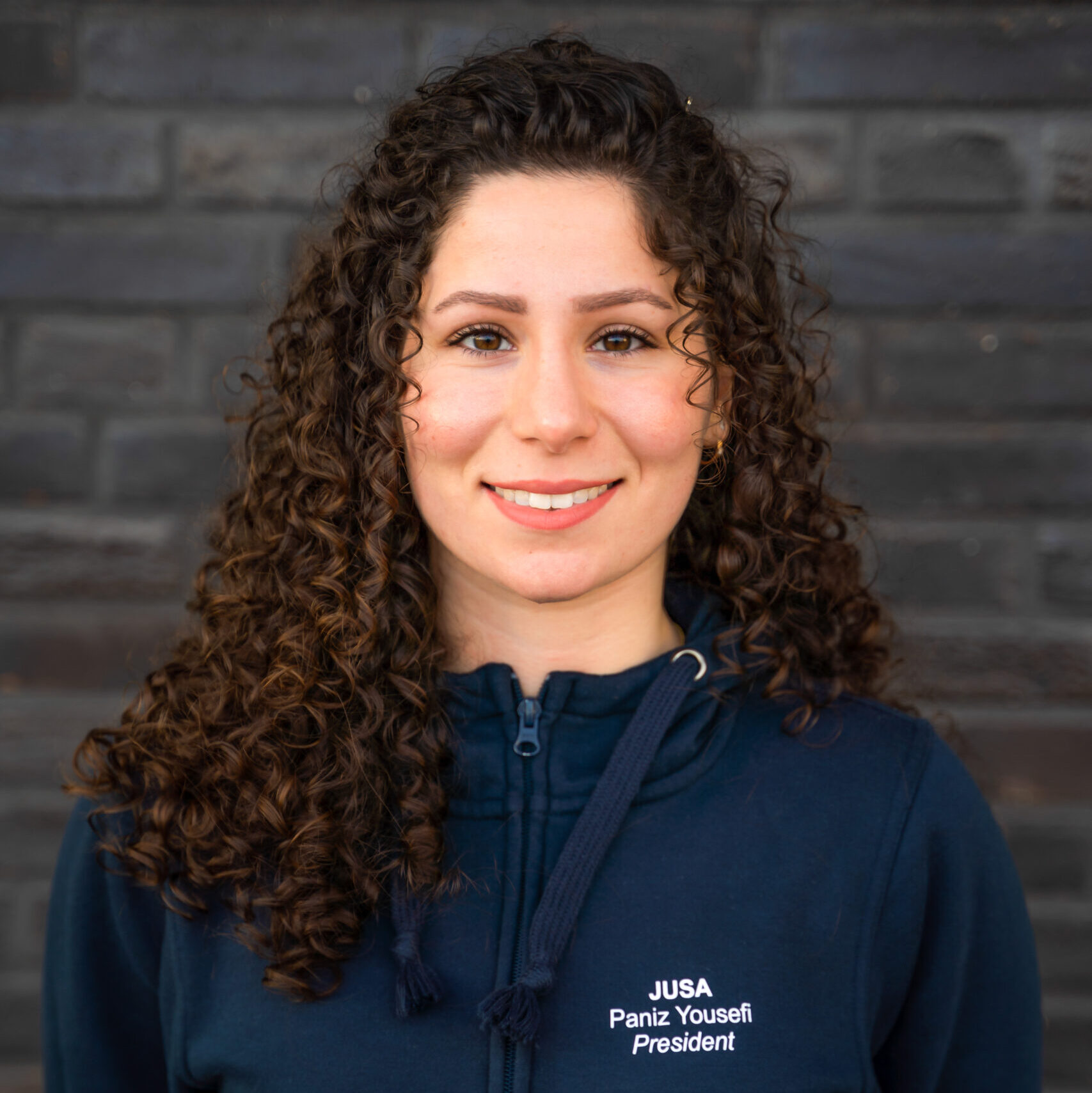 Paniz Yousefi
President
Aušrinė Milašaitė
Vice President
Douglas Maspers
Treasurer
Kaja Luner
Head of Marketing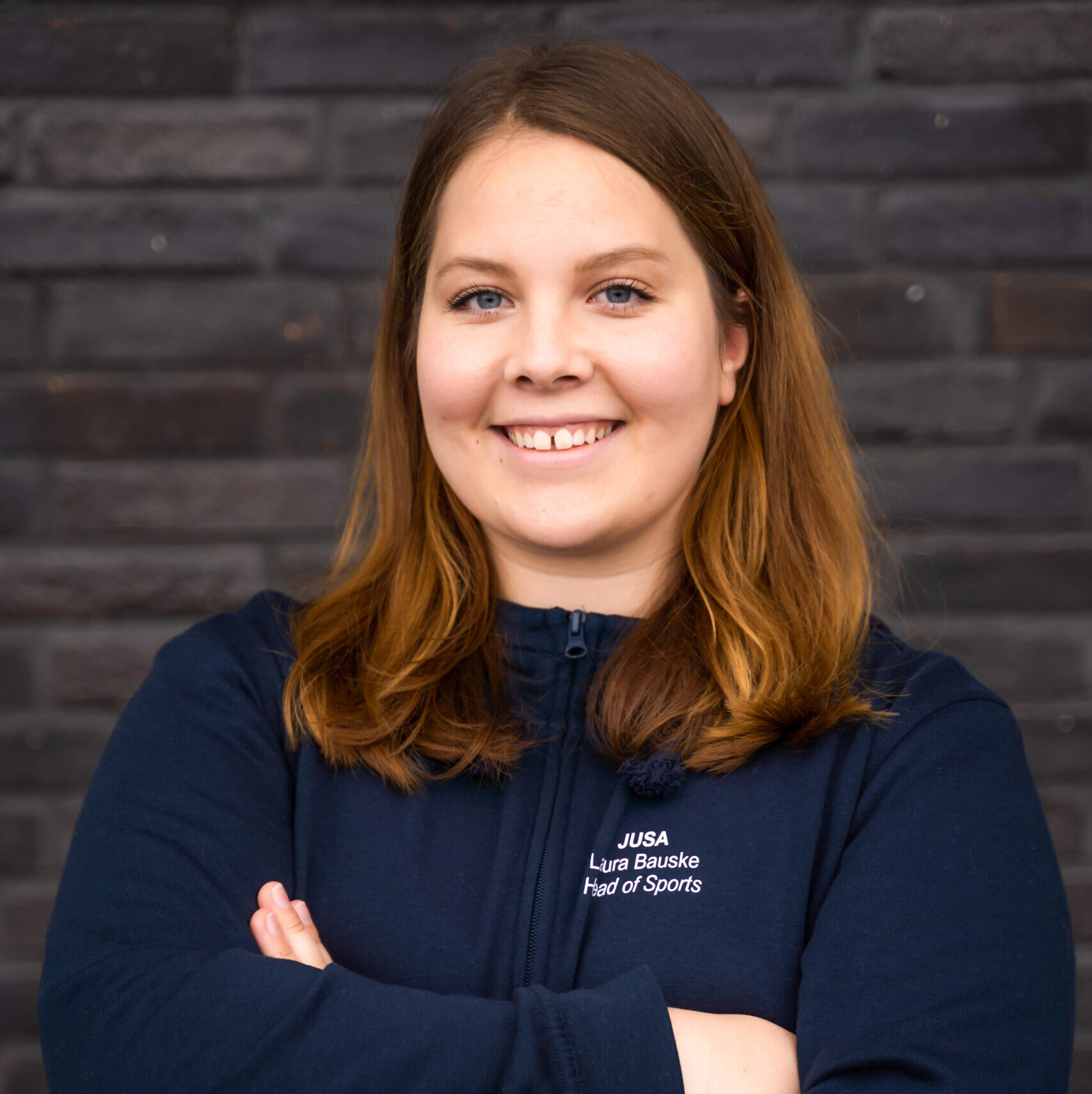 Laura Bauske
Head of Sports
Ivana Mićić
Head of Sports
Sara Osberg
Project Leader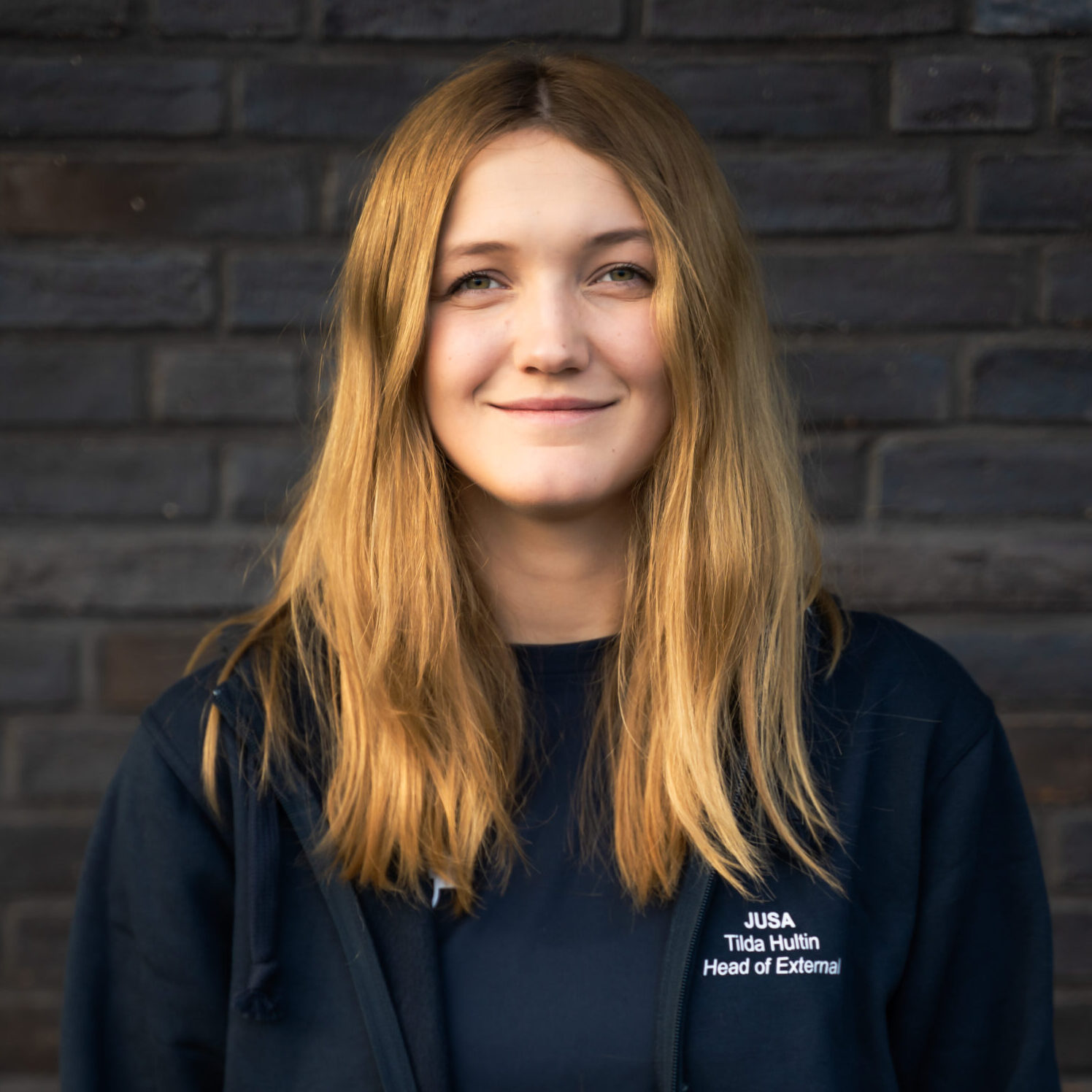 Tilda Hultin
Head of External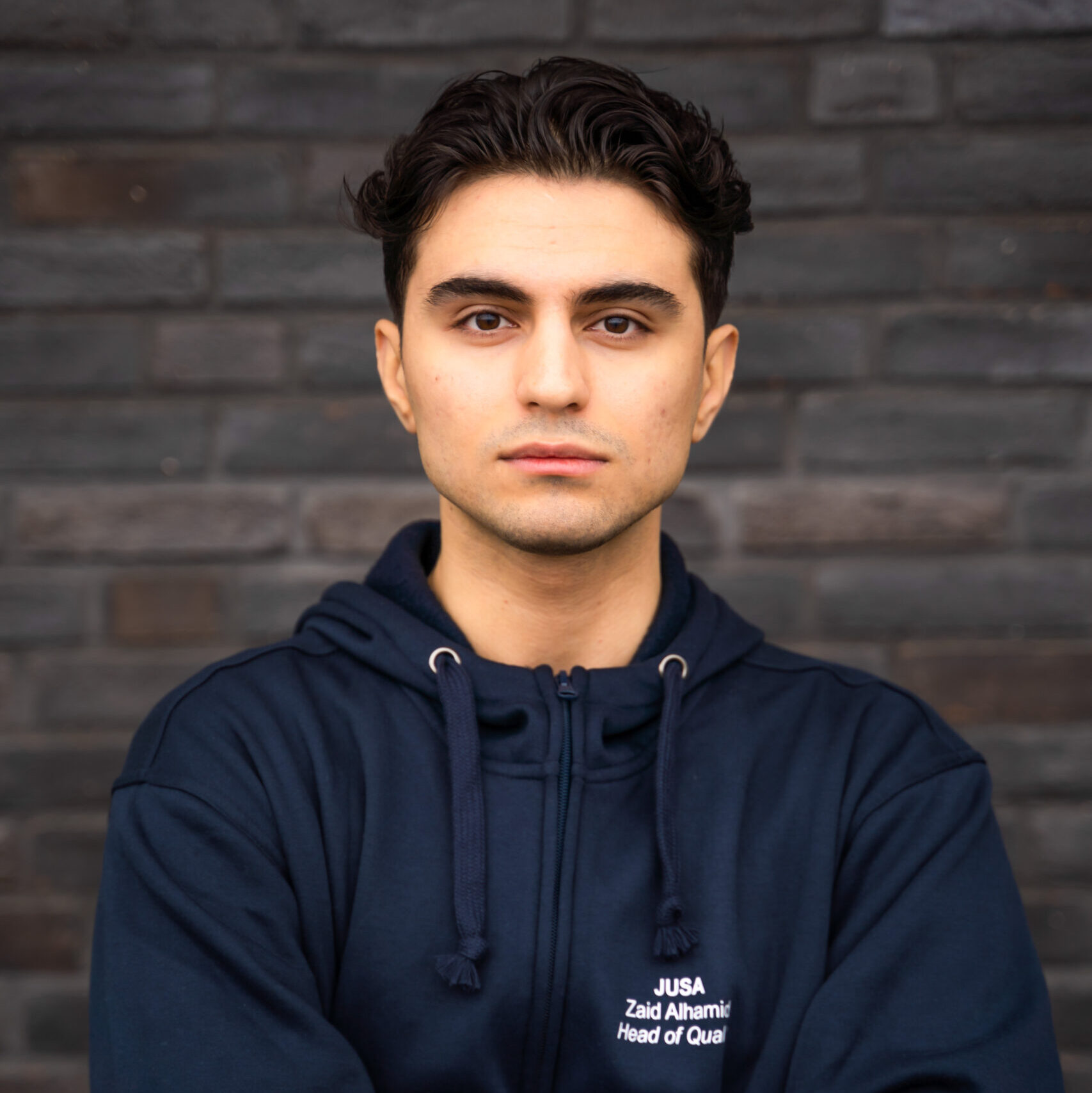 Zaid Alhamid
Head of Quality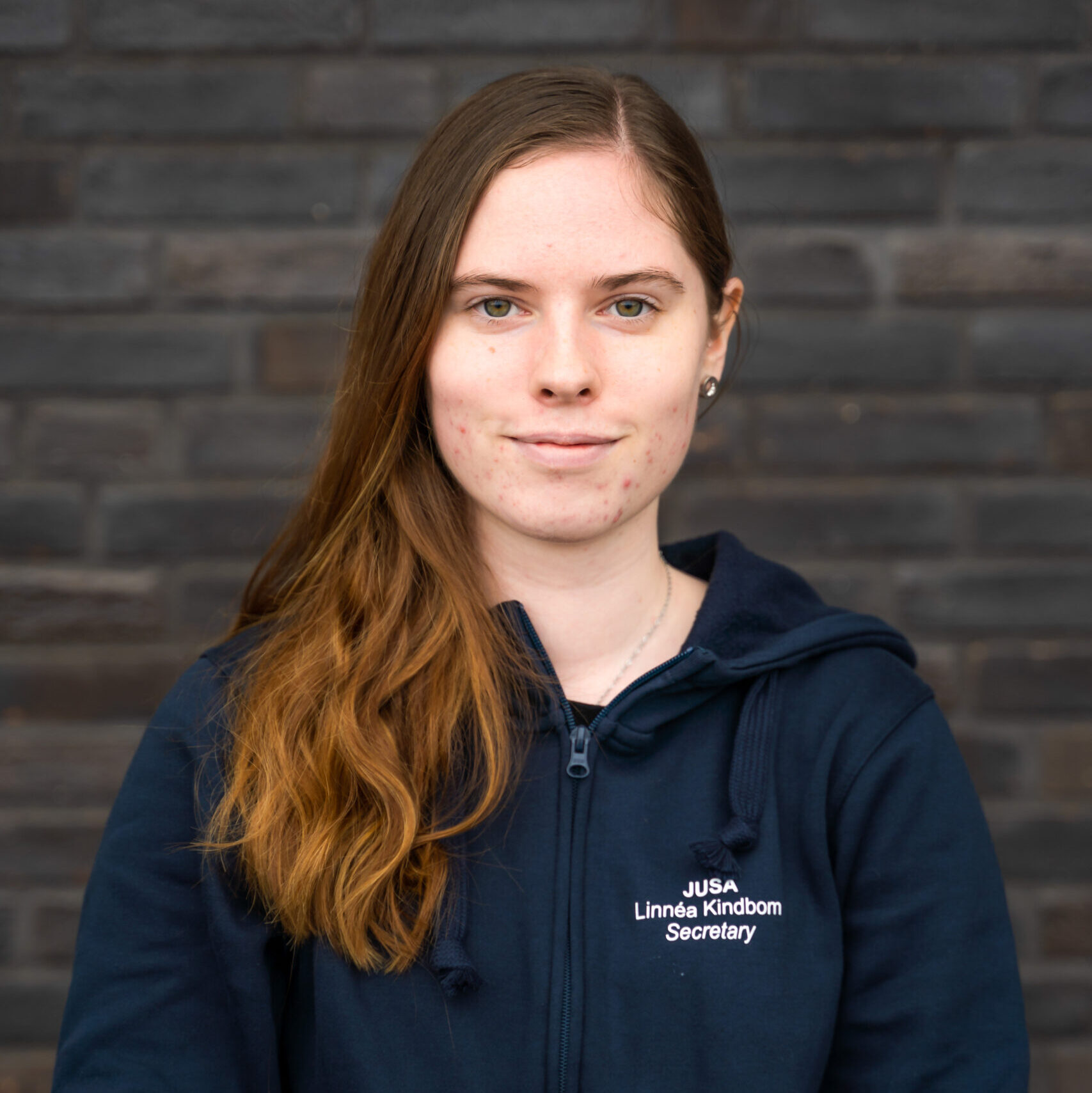 Linnéa Kindbom
Secretary